22 Juli 2021 02:05 WIB
Penulis: Fadel Surur
JAKARTA – The rapid growth of the digital economy in the past decade has not always brought blessings to all parties. Not a few lines of business have to be depressed or even out of business due to the recent expansion of the new style of economy.
The number of businesses that went out of business occurred in many countries, from the United States (US), Europe, to Indonesia. When viewed from the line of business, the companies that went out of business varied from retail businesses such as supermarkets or department stores to print media businesses.
For retail businesses, data from CBInsights.com noted that there were 128 retail companies in the US that went bankrupt since 2015. This means thousands of outlets had to close during that period. Retail giants such as Sears and JCPenney have also been affected.
CBInsights.com said the presence of giant e-commerce sites like Amazon was not the only reason these retail companies went bankrupt. Mounting debt, stumped corporate actions, and their lack of effort to adapt to make a profit were some of the reasons for these companies' bankruptcy.
Before the COVID-19 pandemic, malls in the US did experience a significant decrease in traffic. The existence of a pandemic and restrictions on activities have also accelerated the twilight of the retail business in the US. In 2020, CBInsights noted that there were 40 retail companies that went bankrupt.
In the UK, Center for Retail Research (CRR) data shows the COVID-19 pandemic is hitting UK retail businesses massively. There were 54 companies that went bankrupt throughout 2020. This also affected 5,214 outlets and 109,407 employees.
Debenhams, Britain's oldest retail chain, has also fallen in the face of the pandemic. In December 2020, the company, which has been around since 1778, announced liquidation as their only option. Online retailer BooHoo also bought the Debenhams trademark and closed all of its physical outlets. Furthermore, the Debenhams name is only sold online.
"In the past 35 years, Debenhams has continued to change ownership with no one fundamentally committed to the future of the Debenhams Group or able to come up with a coherent long-term strategy," the CRR report said.
Besides Debenhams, there was also Arcadia which went bankrupt in the same year. For information, Arcadia is the owner of the Topshop and Topman trademarks which are also sold in Indonesia. British retail company ASOS also bought these daring Arcadia sites without buying their physical outlets.
In Indonesia, the retail business has also shown a setback caused by changes in consumer behavior in front of buying and selling sites and accelerated by the pandemic. Previously, TrenAsia.com had also compiled retail businesses that fell after and before the pandemic.
The latest is PT Hero Supermarket Tbk (HERO) which closed all Giant outlets in Indonesia at the end of July 2021. Some of the closed outlets are planned to be converted into other HERO business lines, namely Ikea and Hero Supermarket.
In addition, a fashion retail company belonging to the Lippo group, PT Matahari Department Store Tbk (LPPF), also closed its outlets, although they did not completely close like Giant. Last year, it was recorded that LPPF closed 25 outlets with 13 more outlets planned to be closed this year.
Advertising Turns to Digital, Print Media Turns Obsolete
The rapid development of digital technology also has an impact on the niche of the print media market. Not only readers are switching from print to digital but companies are also leaving the print format for advertising spending.
In the United States, digital advertising for the first time outperformed traditional advertisements such as on television (TV), radio, and newspapers in 2019. EMarketer data quoted from Vox, shows US$129.34 billion (approximately Rp1.8 billion) of advertising spending used for digital advertising. This amount is higher than traditional advertising spending of US$109.48 billion (Rp1.5 quadrillion).
This development is relatively fast, in 2015 the portion of digital advertising in the US was only half of traditional advertising. The rapid development of this cannot be separated from the two US technology giants, namely Facebook and Google. They also dominate US digital advertising with a 60% market share combined.
Starting from this drag in advertising revenue, the US media, especially regional media, fell. The largest US newspaper company, Gannett Co. Inc., began publishing its regional newspapers such as the Courier Journal, The Herald Tribune, and others in 2020.
Not only that, Gannett also cut costs and laid off thousands of employees throughout 2020. In addition to the ads that Google and Facebook have worked on, Gannett said the high cost of producing newspapers made them do this.
For information, Garnett has 100 daily newspapers and about 1,000 weekly newspapers spread across 43 US states and 6 other countries. Garnett owns the national newspaper USA Today, as well as regional media such as the Detroit Free Press, The Indianapolis Star, and the Great Falls Tribune.
In Indonesia, the portion of digital advertising spending is still not as big as in the United States. In addition to technology penetration that has not been as massive as the US, television is still a popular media format in Indonesia.
Last year, Nielsen data showed that advertising spending in Indonesia was recorded at Rp229 trillion, on television, print, radio and digital. Despite the pandemic, this number is up 22.5% from 2019 which was Rp182 trillion.
Of the total advertising spending, television still dominates with a penetration of 86%. The penetration has actually been recorded to have continued to decline from around 96% since the last 5 years.
This large decline was due to the significant growth of digital advertising spending. Nielsen did not specify the value of digital advertising spending in 2020, but they did mention a 4-fold increase compared to 2019.
On the other hand, the portion of print media advertising spending has continued to decline in the last 6-7 years. The increasing number of readers and the increase in the price of production materials worsen the condition of the print media.
In 2016, a veteran journalist for the Harian Kompas, Bre Redana, wrote in his media "Inikah Senjakala Kami" which describes a print media journalist whose fate continues to be eroded in the midst of the rapid development of online media in Indonesia.
"We, print media journalists, are like passengers on a ship that is getting closer to the end of its life," he wrote.
Print media has been in decline since 2015. The English-language newspaper under the Lippo conglomerate, the Jakarta Globe, stopped publishing in December 2015. In the same month, the afternoon daily newspaper Sinar Harapan also stopped publishing.
Since the article was published, other print media have followed suit. In 2017, the newspaper under Hary Tanoesoedibjo's media conglomerate, Koran Sindo, closed its regional bureau.
In addition, the Sunday edition of Galamedia (Pikiran Rakyat Group), the Sunday edition of Koran Tempo (Tempo Media Group), Harian Bola, and the legendary youth magazine HAI (Kompas Gramedia) also stopped operating.
Kompas Gramedia even closed the printed edition of eight of its products in 2016, namely Kawanku, Sinyal, Chip, Chip Foto Video, What Hi Fi, Auto Expert, Car and Tuning Guide, and Motor. These eight products were then converted into cewekbanget.id and grid.co.id.
During the 2020 pandemic, several print media had time to give their employees the option of early retirement or termination of employment (PHK). The Association of Independent Journalists (AJI) Surabaya saw this happening in the Jawa Pos daily newspaper.
In addition, Tempo has also laid off several of its employees. AJI said that several Tempo employees who had been laid off were then offered to work as contributors on a contract basis.
The English-language newspaper, The Jakarta Post, also laid off two-thirds of its employees to increase efficiency and ease the burden on the company.
Most recently, the daily newspaper belonging to the Lippo group, Suara Pembaruan, announced that they would stop publishing as of February 1, 2021. In 2020, this newspaper had changed its format from being published in the afternoon to early in the morning.
Beritasatu Media Holdings, the Lippo group's media business line, explained that Suara Pembaruan was closed due to the changing behavior of readers who now prefer digital media. This means that the remaining Beritasatu Media Holdings media are Beritasatu.com, Investor.id, Beritasatu TV, Harian Investor Daily, Majalah Investor, and Jakartaglobe.id.
Adapt or Die?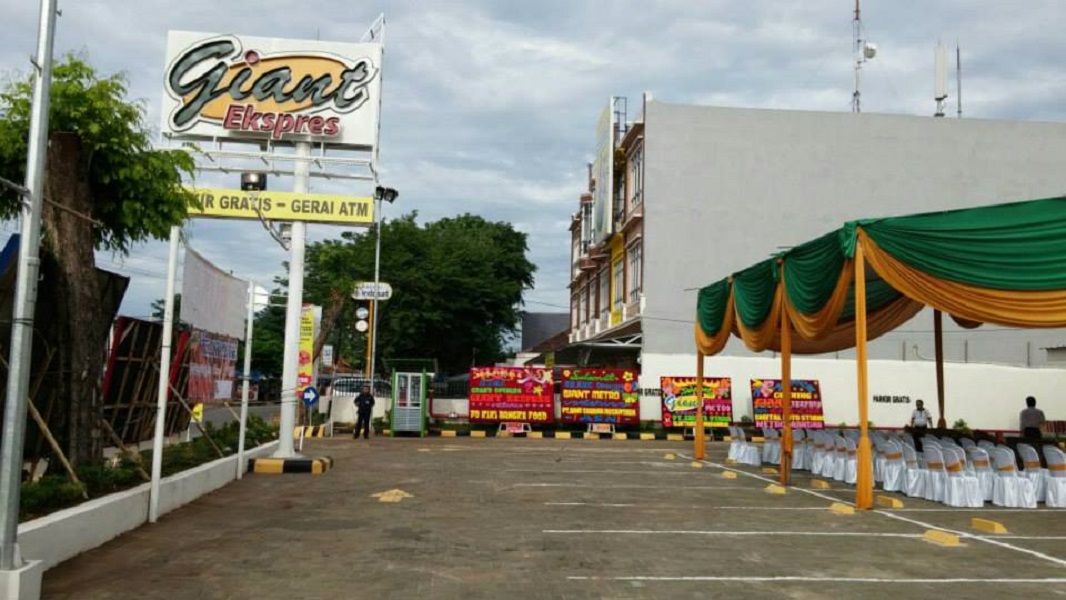 Several companies in the retail and media business lines have also begun to adapt by prioritizing their digital business. In Indonesia, retail company PT Mitra Adi Perkasa Tbk (MAPI) which sells mid-to-high fashion brands is one that can be considered successful in carrying out this adaptation.
MAPI is one of the physical fashion retail businesses that contributes digital revenue to total revenue in the double digits. In the first quarter of 2021, MAPI's online sales increased 300% compared to last year. This also makes the contribution of online sales to 10.9%.
MAPI digital sales are supported by the MAP Club membership program. Like other retail memberships, MAP Club provides promotions and points that can be used to shop again at MAPI outlets.
During this pandemic, MAPI also continued to boost online sales through its own platforms such as Mapemall and Mono-brand. In addition, MAPI is also present on marketplace sites as well as O2O Chat & Buy services.
In the media, companies also began to prioritize their online media. Even so, it seems that this is also not the right move because of the dominance of Google and Facebook in the digital advertising market.
The New York Times got around this by putting forward their digital subscriptions. As of May 2021, The New York Times has 7.8 million subscribers. Of these, the majority or 6.9 million customers are obtained from their digital products.
The Association of Indonesian Advertising Companies (PPPI) said that digital advertising spending in Indonesia is still enjoyed by global platforms, not local ones. PPPI noted that as much as 75% share of digital advertising spending in Indonesia is enjoyed by Facebook (including Instagram) and Google (including Youtube).
On this basis, several major media in Indonesia began to follow the steps of The New York Times. Harian Kompas can now be read easily via kompas.id or its application on the Play Store and App Store.
Based on a study entitled "The Transformation of Harian Kompas into a Digital News Portal Subscription Kompas.id" in the Journal of Journalism Studies, kompas.id managed to have 70,000 subscribers and 350,000 registrants as of September 2018. This figure is expected to continue to rise every year.
Deputy Chief Editor of Harian Kompas, Paulus Tri Agung Kristanto, said that Kompas changed the concept of kompas.id which was previously hard paywall to premium in 2018. This means that some content on kompas.id can be enjoyed for free.
"The growth of digital subscribers is quite high and a relief. We continue to innovate to attract young customers," Paulus said in a webinar with Telum Media some time ago.
This article is a series of special reports that will be continued in the next issue entitled "Online Trends Booming."
Online Trends are Booming (Serial 1): Exploring the Drivers of Indonesia's Digital Economy
Online Trends are Booming (Serial 2): Sudden Fortune Because of the Digital Economy
Writer: Reza Pahlevi