21 Juli 2021 13:35 WIB
Penulis: Fadel Surur
JAKARTA – The Indonesian stock exchange has held the red carpet to welcome a number of local start-ups. PT Bukalapak Tbk (BUKA) became the first start-up to pass the red carpet by revealing plans for an initial public offering (IPO) to target fresh funds of Rp21.9 trillion.
The disclosure of Bukalapak's IPO plan is a new momentum for the country's digital economy. This is a new signal for the acceleration of the digital economy in Indonesia.
Minister of Finance (Menkeu), Sri Mulyani Indrawati, revealed that the COVID-19 pandemic was the main driver of digital economic growth in Indonesia. The digital economy has also been getting higher since last year, as evidenced by the transaction value which touched Rp638 trillion.
From this value, the e-commerce sector is the main driver of the development of the digital economy in Indonesia. This sector simultaneously triggers the growth of other supporting sectors.
However, the e-commerce sector has indeed accelerated in recent years. According to research from Google, Temasek, and Brain entitled e-Conomy SEA 2020, Gross Merchandise Value (GMV) from e-commerce was able to grow 1,135.3% from US$1.7 billion in 2015 to US$21 billion in 2019.
This value is much higher compared to other sectors such as online travel agency (OTA) which was only able to grow 100% from US$5 billion in 2015 to US$10 billion in 2019.
The trend of rapid growth in the e-commerce sector is predicted to reach US$82 billion by 2025. In line with the growth of GMV, the rapid investment which reached US$2.8 billion during the first semester of 2020 is increasingly adding to the "fuel" of Indonesia's digital economy, especially e-commerce.
Why E-commerce is Lively in Indonesia?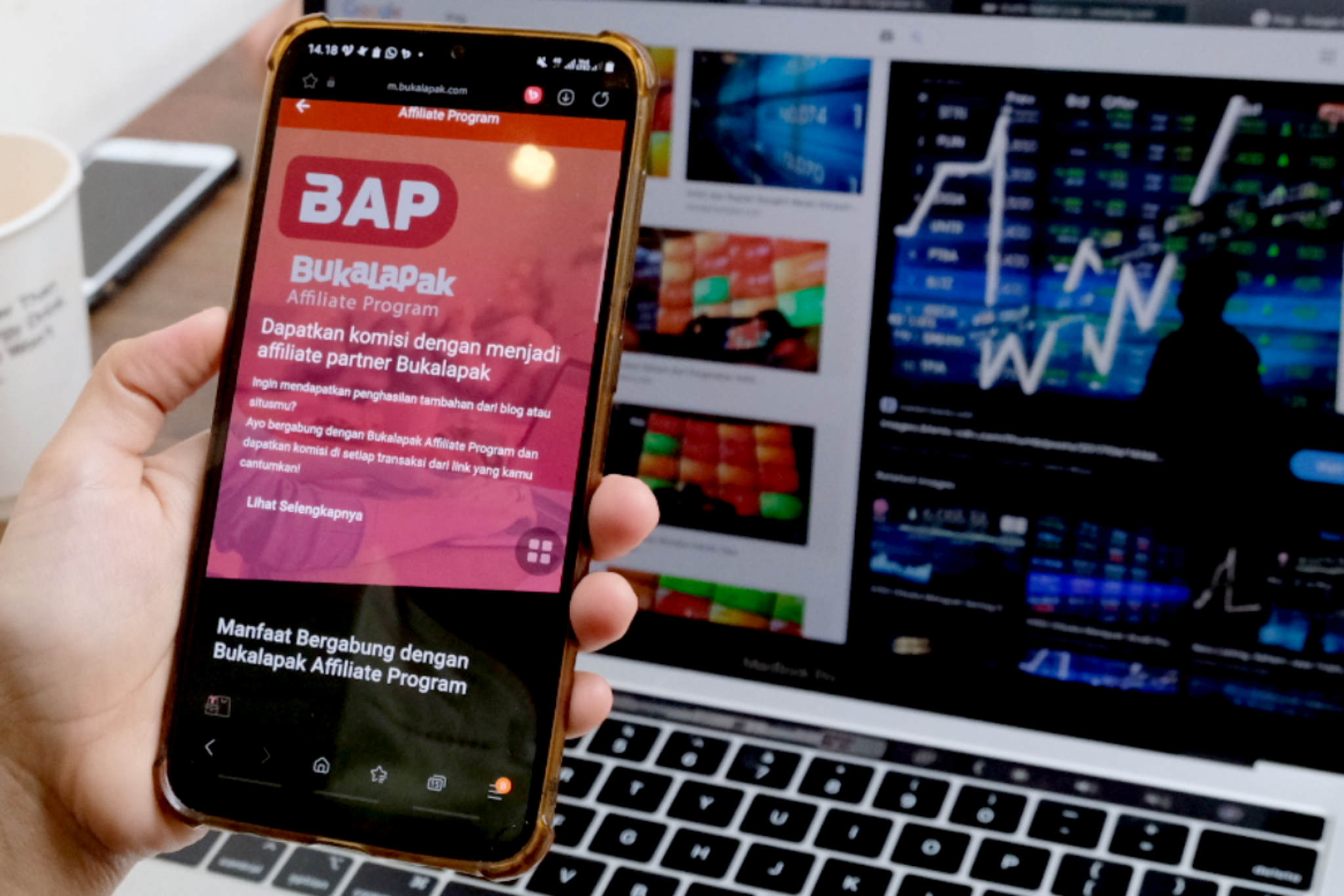 Head of Center for Innovation and Digital Economy Institute for Development of Economics and Finance (Indef), Nailul Huda, said the e-commerce sector is indeed the backbone of Indonesia's digital economy. The huge potential in this sector makes e-commerce players more and more crowded in Indonesia.
"More than 70% of Indonesia's digital economy is contributed by e-commerce. With Bukalapak's IPO, it will further increase the proportion of e-commerce to the national digital economy," said Huda when talking to Trenasia.com reporters, Saturday, July 10, 2021.
Huda explained that the rapid development of e-commerce cannot be separated from the structure of the Indonesian economy which is still traditional. According to him, the availability of new markets for micro, small and medium enterprises (MSMEs) is the main reason why this sector is moving fast in Indonesia.
As is known, MSMEs control at least 61.07% of Indonesia's Gross Domestic Product (GDP) or equivalent to Rp8,573 trillion in 2020.
Second, thanks to the high internet penetration in Indonesia. Data from the Indonesian Internet Service Providers Association (APJII) shows that as many as 202.6 million Indonesians or 73.7% of the total population have used the internet as of January 2021.
Then, this sector is considered so "sexy" by investors so that its support is more open than other sectors. Just look at Bukalapak, which seems to be raising funds from 55 investors. Here are some of the giant investors and their share of ownership after starting the IPO:
| | | | |
| --- | --- | --- | --- |
| Investor | Investment Amount | Number of Shares | Ownership Percentage |
| Achmad Zacky Syarifudin | Rp222.62 billion | 4.452.515.674 | 4,32% |
| API Hong Kong Investment | Rp672.41 billion | 13.448.351.573 | 13,05% |
| PT Kreatif Media Karya (EMTK Group) | Rp1.23 trillion | 24.661.347.283 | 23,93% |
| Archipelago Investment Pte. Ltd | RP486.82 billion | 9.736.593.677 | 9,45% |
| Investor Publik | Rp21.9 trillion | 25.765.504.851 | 25% |
Data Source: Prospektus PT Bukalapak Tbk (BUKA)
No less important, Huda assesses the ability of e-commerce players in doing marketing to be commendable. He said that e-commerce players are quicker to catch the trend that is currently being discussed by the public and turn it into a profit-making loophole.
It's still hard to remember when all e-commerce players have competed to present K-Pop artists as a selling tool since last year. Bukalapak managed to collaborate with actor Lee Min Ho, Shopee with the girl group Gfriend, to Tokopedia which collaborated with the boy group BTS.
The trend is shifting, e-commerce players can immediately swerve to find a popular figure as the main "face" of their respective platforms. Shopee hooked up electronic cinema (sinetron) players "Ikatan Cinta" Arya Saloka and Amanda Manopo or Vincent Rompies and Desta with Bukalapak.
"Marketing from a number of players, which I think has contributed to this sector's development, is also fast," said Huda.
Chain Reaction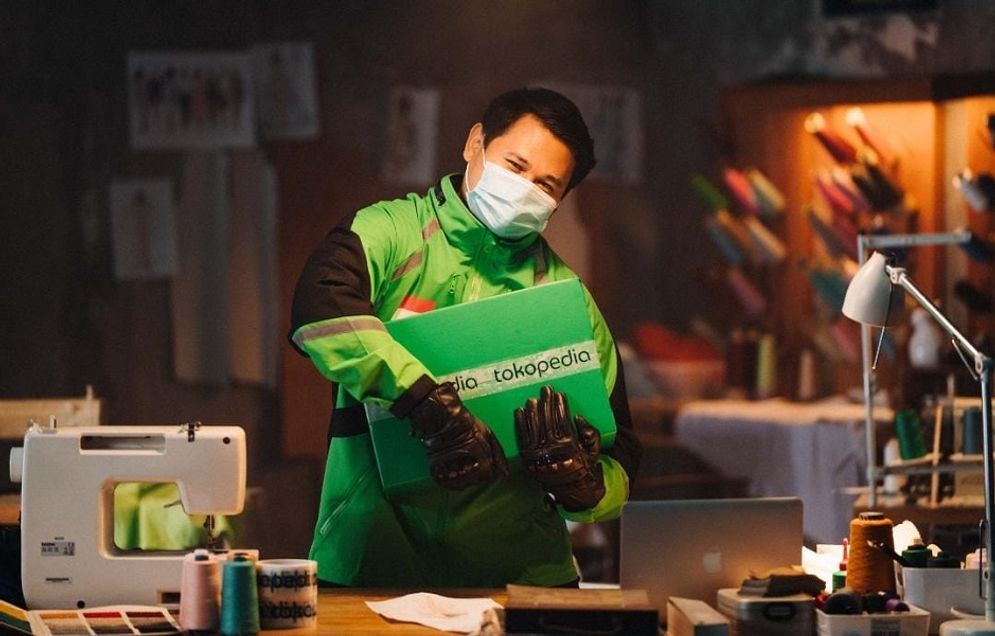 The effects of the rapid growth of the e-commerce sector are also enjoyed by other sectors involved in the online buying and selling ecosystem. Huda details logistics and digital banks that have been most affected by the growth of e-commerce.
"Logistics, which is currently performing well, is also improving. One of Indonesia's digital technology logistics (tech-logistics) start-ups has just received jumbo funding, which shows a positive correlation between e-commerce and logistics," Huda explained.
It is a logistics start-up, SiCepat, that has won Series B funding of US$170 million or equivalent to Rp2.4 trillion. This funding became the largest nominal in the series B round for start-ups in Southeast Asia. There are big names behind the series B investments, including a subsidiary of Temasek Holdings Pavillion Capital and Venture Capital Telkom Group MDI Ventures.
Huda assessed that the performance of the logistics sector was driven by the existence of the e-commerce sector in Indonesia. Thanks to e-commerce, the logistics market is estimated to rise to US$221 billion by 2025.
| | | |
| --- | --- | --- |
| Company | Total Funding | Year Established |
| Gojek | US$4,78 miliar | 2010 |
| SiCepat | US$324 juta | 2014 |
| Waresix | US$129 juta | 2017 |
| Shipper | US$88 juta | 2016 |
| Kargo | US$39 juta | 2018 |
Data source: Tracxn
It can be seen that the growth of start-ups in the logistics sector in Indonesia is quite fast. With the age of the company still not too long, the start-up has managed to achieve high total funding and increasingly smooth performance.
In contrast to the logistics sector, whose gain have already been felt, the impact on the digital banking sector is still considered the otherwise. This is due to the gap between the speed of service development and the issuance of regulations.
Huda admits that the development of digital banks is indeed hampered by regulatory aspects that are not yet formal. The Financial Services Authority (OJK) has yet to issue a new policy regarding digital bank operations in Indonesia.
Even so, Huda said the penetration of e-commerce players to penetrate the digital banking sector was already felt. This can be seen from the parent company of Shopee, namely the SEA Group which annexed the Economic Welfare Bank (BKE).
A number of banks have already squared off in advance by asking the OJK for operational permits. These banks include PT Bank BTPN Tbk (BTPN) through its digital banking application, Jenius. PT Bank Jago Tbk (ARTO), PT Bank KB Bukopin Tbk (BBKP) through Wokee to PT Allo Bank Indonesia Tbk (BBHI) owned by tycoon Chairul Tanjung.
Then there is PT Bank Neo Commerce Tbk (BBYB) and PT Bank Bisnis Internasional Tbk (BBSI). Furthermore, the largest private bank in the country belongs to the wealthiest conglomerate Hartono Family, PT Bank Central Asia Tbk (BBCA) which acquired Bank Royal to form a digital bank.
Huda said that the move was a sign that the flow of transactions in e-commerce would be more rapid in line with the new penetration of digital banks. Even without a digital bank, the value of e-commerce transactions in Indonesia as of the first quarter of 2021 has reached Rp88 trillion.
This figure is said to increase if the OJK has released regulations regarding digital banks which are planned to be published in the second semester of 2021.
"In terms of payments, it will certainly increase. With the development of the existing e-commerce sector and sectors that are included in its ecosystem, including digital payments, our e-commerce is competing at the ASEAN regional level," said Huda. (SKO)
This article is a series of special reports that will be continued in the next issue entitled "Online Trends are Booming."
Writer: Muhamad Arfan Septiawan
Editor: Sukirno