03 Agustus 2021 11:31 WIB
Penulis: Fadel Surur
Digitization in the education sector is becoming increasingly important when school from home rules are implemented due to the pandemic. The government also seems to be catching up in providing information and communication technology (ICT) infrastructure to support 'online schools'.
The Ministry of Education, Culture, Research and Technology (Kemendikbudristek) launched a program to procure goods including laptops for schools. To support this program, a total budget of Rp3.7 trillion has been prepared in 2021, consisting of two allocations.
First, from the State Revenue and Expenditure Budget (APBN) to the Ministry of Education and Technology worth Rp1.3 trillion. Second, the budget is available through the Physical Special Allocation Fund (DAK) worth Rp2.4 trillion
"In 2021, this program will run, digitizing at the Early Childhood Education and Development (PAUD), Elementary School (SD), Junior Highschool (SMP), Senior Highschool (SMA) levels. We will send 190,000 laptops to the 12,000th schools with a budget of Rp1.3 trillion, and 100 percent of which will be spent on domestic laptop products," said Minister of Education and Technology, Nadiem Makarim, in a statement received on Sunday, August 1, 2021.
The State funds amounting to Rp1.3 trillion were used to meet the needs of 12,674 schools ranging from elementary, junior high, high school, and special education levels. This state budget was disbursed for the purchase of 189,840 laptops, 12,674 access points, 12,674 connectors, 12,674 projectors, and 45 speakers. The selection of products and brands for each need refers to the choices available in the National Public Procurement Agency e-catalog.
Meanwhile, the Physical Special Allocation Fund of Rp2.4 trillion will be used to purchase 284,147 laptops produced in the country with a Domestic Content Level (TKDN) certificate. Including supporting equipment such as 17,510 wireless routers, 10,799 projectors and screens, 10,799 connectors, 8,205 printers, and 6,527 scanners. All will be distributed to 16,713 schools.
This budget has been regulated through Minister of Education and Culture Regulation Number 5 of 2021 concerning Operational Guidelines for the Regular Physical Special Allocation Fund for Education for Fiscal Year 2021.
"The procurement of ICT goods for the digitization of education supports domestic products (PDN) so that it is in line with the government's program so that we become the driving force for the progress of our own country," said Head of the Planning Bureau of the Ministry of Education and Culture, Samsuri, in his statement.
Furthermore, Samsuri explained that every party wishing to participate in the procurement of goods/services is required to participate in the auction process to then be registered and provide products in an e-catalog according to the standards of the Government Goods/Services Procurement Policy Institute (LKPP).
In addition, the domestic ICT industry that will participate in providing ICT products must also coordinate with the Ministry of Industry so that their products meet the Domestic Content Level provisions.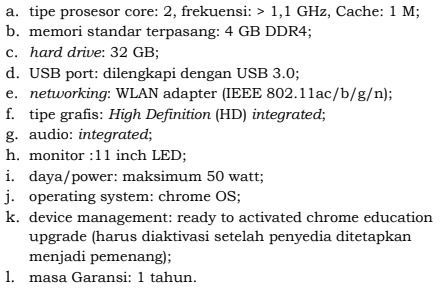 On the other hand, this laptop assistance program is also different from the Merah Putih laptop. However, Samsuri explained that the Ministry of Education and Culture encourages the production of Merah Putih laptops through a consortium of universities, namely UI, ITB, ITS, and UGM.
The consortium has prepared a roadmap, product design, and will be fully involved in the production of laptops together with the industry starting in 2022. In addition, vocational students and vocational college students will be involved in assembly and post-sale activities.
Local Producers Show Off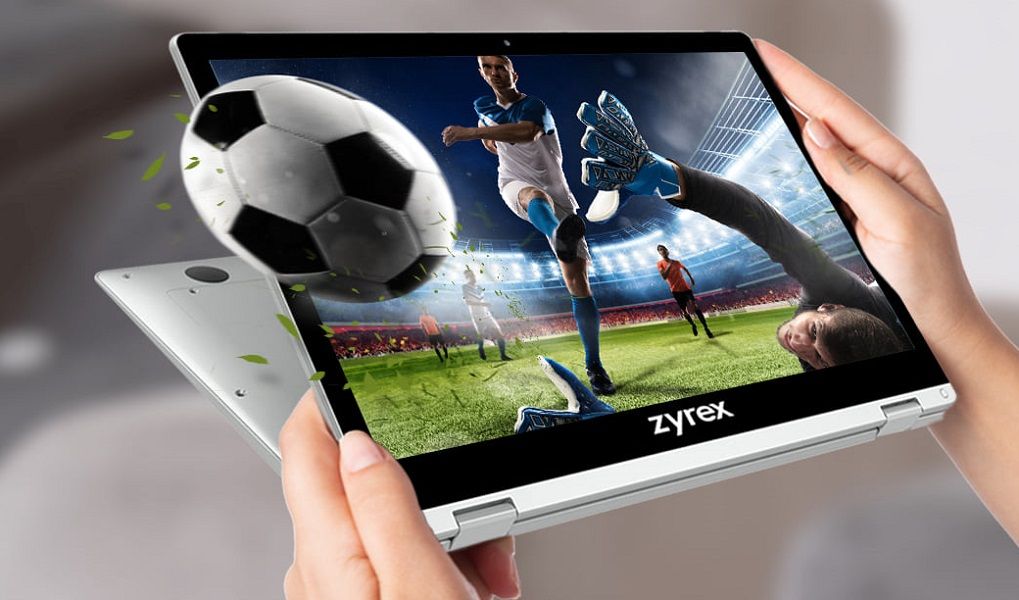 In accordance with Nadiem's statement, the procurement of laptops for this school will be a blessing for domestic vendors.
A computing manufacturer from Indonesia, PT Zyrexindo Mandiri Buana Tbk (ZYRX) was also one of the winners of the auction for the procurement of the laptop. The company holding the Zyrex brand received a contract worth Rp700 billion for 165,000 laptop units in 2021.
"For this year, we are ready to provide laptops with product specifications that have been determined at LKPP," said Zyrexindo Mandiri Corporate Secretary Buana, Evan Jordan, to TrenAsia.com, Sunday, August 1, 2021.
Furthermore, Evan also stated that ZYREX is ready to produce laptops that are included in the procurement of the Ministry of Education and Culture in 2021-2024 for 1.3 million units worth a total of Rp17 trillion. This year, Zyrex's production utilization has also reached 317,000 units, so it can still supply DAK needs at the provincial, district and city levels.
Meanwhile, Zyrex has just added four assembly production lines to a total of eight production lines. Thus, the issuer with the stock code ZYRX has a production capacity of more than 430,000 laptops per year. All of them are to meet the needs of ICT equipment in 2021 at the Ministry of Education and Technology and through the DAK for education.
Price and Product Competition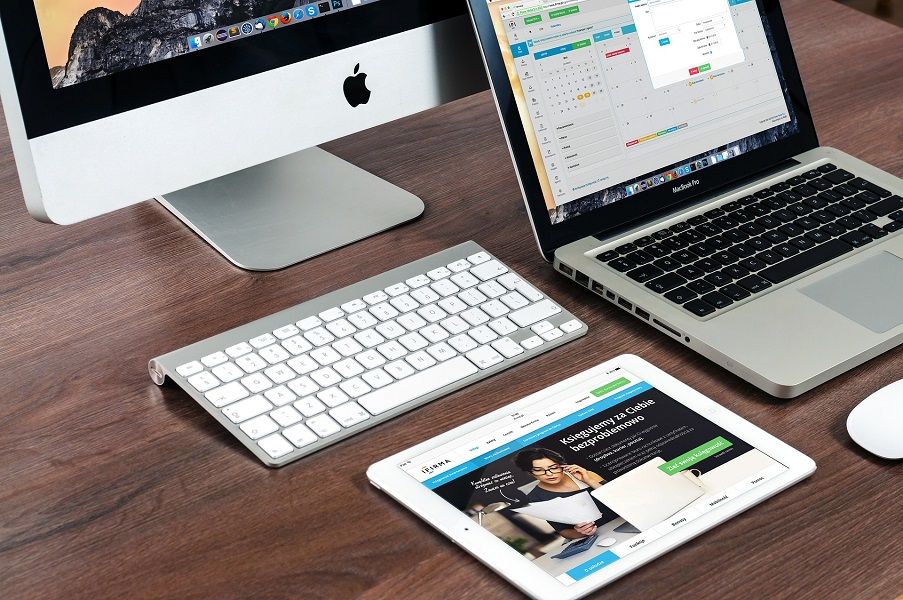 If you look at the LKPP rules that stipulate the type of software used is Chrome OS, then the appropriate Zyrex laptop products are the Zyrex Chromebook 360-1, Zyrex Chromebook M432-2, and Zyrex Chromebook M432-1.
With a contract value of Rp700 billion for 165,000 laptop units, the price of Zyrex laptops for this program is around Rp4.2 million per unit.
This calculation can also answer netizens who have recently been restless because they think there is a budget game. On social media, people assume that, with a Physical DAK budget of Rp2.4 trillion for 284,000 units, the laptop price for this project reaches Rp10 million per unit.
Apart from Zyrex, there are actually many manufacturers at home and abroad that produce Chromebook laptops. Global players such as Acer and Asus have already launched similar products. Meanwhile, the national manufacturers Axioo and Advan did not miss the laptop market with the Chrome OS.
Acer Indonesia's Consumer Marketing & Corporate PR Manager, Anandita Puspitasari, revealed that Acer has four Chromebook products in the market. The four products are Acer Chromebook 311 C733T, Acer Chromebook 311 C733, Acer Chromebook Spin 511 R752T, and Acer Chromebook 311 CB311-9HT.
"Acer as one of the ICT industry players in providing computing devices in the country, supports government programs through the presence of four Chromebooks. The four products are all TKDN certified," said Anandita, to TrenAsia.com, Sunday, August 2, 2021.
Anandita explained that the Chromebook is the first series of Acer devices that have met the TKDN certification. Its features and performance have been adapted to the needs of education in Indonesia. This laptop manufacturer from China is also targeting programs released by the government.
"This step is also a form of Acer's participation in the success of the Merdeka Learning program," he said.
If you want to pit Zyrex and Acer, the best way is to dissect the ACER Chromebook 311 and ZYREX Chromebook M432-2. The two products with the Chrome operating system have very similar specifications.
The laptop with an 11.6-inch HD screen is targeted at students with focused and limited use. The processor of these two products is supported by an Intel processor, 4GB DDR4 RAM, and 32GB eMMC storage. Connectivity includes WiFi and Bluetooth.
In e-commerce stalls, the Acer Chromebook 311 C733T laptop is marketed with a price range of Rp4.5 million to Rp5.5 million per unit.
Chromebook Reliability and Waste of Budget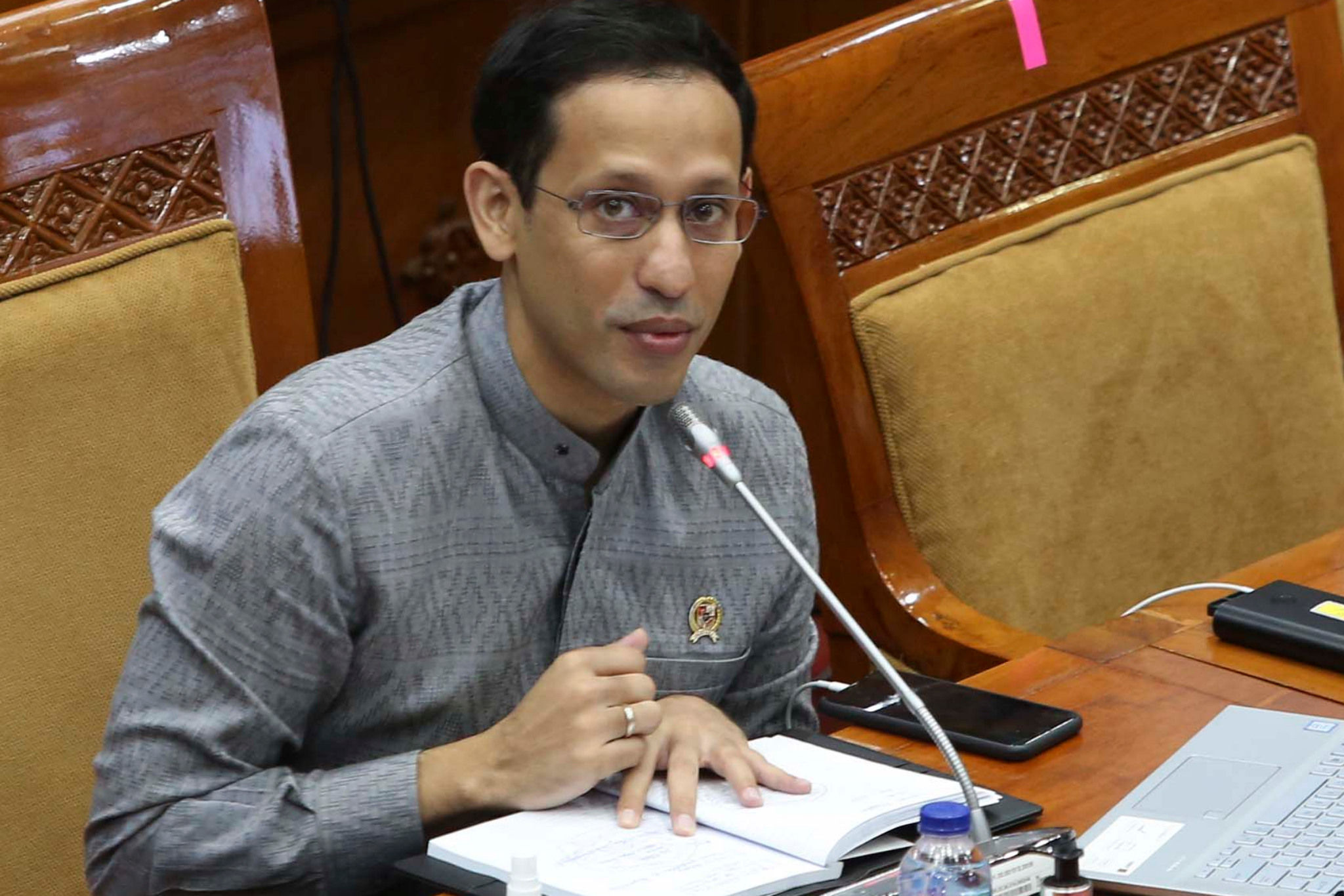 Chromebooks are a new type of computer designed to get work done more quickly and easily. Chromebooks run Chrome OS, an operating system with cloud storage. This OS has built-in features from Google and has layered security.
Many identify Chromebooks as tablets or phones. Because, this laptop does have low specifications compared to laptops with Windows OS and even iOS.
Chromebook laptops usually have a minimum specification of an Intel Celeron Series or MediaTek processor, 2 GB or 4 GB RAM, 64 GB storage memory, and an HD screen. Even with the low specs, this laptop can run well. Multitasking also remains smooth without having to experience significant disruption or lag.
However, the downside is that Chromebook laptops rely on an internet connection. Because, this laptop is designed to always be connected to the internet for maximum use.
Of course, this is quite a hassle for Chromebook users who are in areas of poor internet network. If the user is not connected to the internet or the network is slow, it means that many applications will not work, including Google services that need access to the internet. Not to mention, if the user saves important data in Google Drive.
Indonesian ICT researcher, Heru Sutadi, said that the laptop procurement program which also aims to advance the country's computer industry should be encouraged. However, the practice in the field needs to be watched carefully to avoid budget games.
According to Heru, in the procurement of ICT, product reliability is the most important thing. Don't let the availability of laptops later do not answer the technical needs of the teaching and learning process.
"So, we should not be influenced by the slogan of the Merah Putih Laptop, but still oversee this project," he said.
Heru said that laptops with Chrome OS have the advantage of being more friendly with Android-based applications and available on the Google Play Store. However, not all applications can be used optimally due to limited specs and memory, which are more like phones or tablets.
"Then if this laptop is used for school, it will be constrained in using applications such as Microsoft Office," he said.
Looking at the process of procuring school laptops, perhaps the problem is not competition between foreign and domestic producers. Nor is it a competition for specifications and prices for similar products. However, are the rules for the procurement of goods that have been set by the Ministry of Education and Culture in accordance with the needs?
The procurement of this laptop alone seems to be a signal that the government is still halfway in catching up with the ICT infrastructure in the education sector.
Writer: Laila Ramdhini
Editor: Sukirno